Our Managerment team are all experienced lead professionals with fully accredited paediatric first aid training
Senior Company Manager
Designated Safegaurding Lead
Kingswood Settings Manager
Designated Safegaurding Lead
Yate Settings Manager
Designated Safegaurding Lead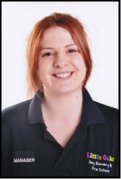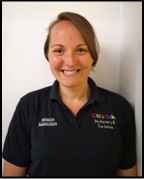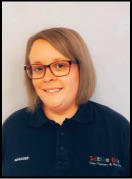 The Oaks Settings Manager
Designated Safegaurding Lead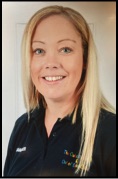 Opening Hours Monday - Friday 07:30- 18:00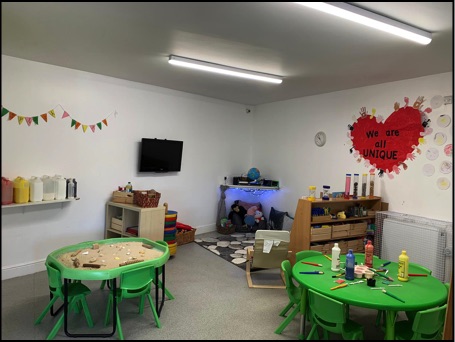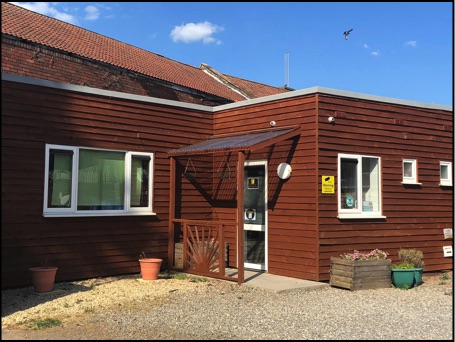 Little Oaks Day Nursery and Pre School operates a Breakfast and After School club for the children of Beacon Rise School from reception through to Year 6. This is placed at the back of the nursery in our Oaks building which is also used as a Pre School room throughout the day.
This times for this are :-
- Breakfast club 7:30 – 9:00
- After School club 3:30 – 6:00
During club times we provide a variety of activities and experiences for the children to explore and learn from. These can be anything from creative experiences, cooking and imaginative play. The club is resourced with a variety of construction, sand and messy play, small world models and a role play area. They can choose to have quiet times where they can watch a film or read a book. The children can also get involved with cooking experiences for their own light tea / snack. Children have the opportunity to visit the local park after school.
Holiday club is available through the half terms for children in reception to Year 6. We have various session times to choose from and this will also vary in price. The sessions are as follows:
- 9:00-1:00/1:00-6:00
- 9:00 – 3:00
- 8:00 – 5:00
- 7:30 – 6:00
Holiday club is very similar to the Breakfast and Afterschool club and offers a variety of experiences for the children to get involved with. Holiday club children experience day trips which may include park and visits, fun days at the library. Previous clubs have included cinema trips which may incur additional costs. We provide light snacks throughout the day; however, we ask parents to provide a packed lunch and labelled water bottle.
These include a selection of breakfast items in the morning and a light tea/snack in the afternoon.